Since its start in 1983, ICSM (International Conference on Software Maintenance) has grown and developed into an international forum for software maintenance researchers and practitioners to examine key issues facing the software maintenance community. Participants from academia, government, and industry share ideas and experiences solving critical software maintenance problems.
The ICSM conference is the premier international (world wide) event in the maintenance field. The importance of software maintenance is being increasingly recognised, both in terms of professional activities and of public perception (the Y2K Millennium bug and the Euro-conversion being the most obvious examples). Hence it is vital for the community of researchers and practitioners to publish, present, and debate the latest results in the field. The ICSM proceedings present works of outstanding international excellence, where reports on the latest advances in the field may be found.
Previous ICSM conferences demonstrated tremendous interest and enthusiasm on the part of both researchers and applications personnel for current work in software maintenance. Many excellent papers were submitted and debated, showing that there is increasing interest in the subject.
ICSM is truly an international meeting place for researchers and practitioners in the field. Members of the program committee represent many different countries of the world. Many of the authors of papers also represent the software engineering interests of the international community. A main goal of ICSM is to promote interaction between researchers and practitioners. ICSM will bring together researchers, practitioners, developers and users of tools, technology transfer experts, and project managers.
Reflecting the importance of evolutionary challenges in software maintenance, starting from 2014 ICSM became known as as the International Conference on Software Maintenance and Evolution (ICSME).
Beware of other conferences that call themselves International Conference on Software Maintenance and Evolution (ICSME), which are not IEEE sponsored or affiliated with ICSME.
Steering Committee:
Present and past members
The ICSME Steering Committee can be reached at icsme-sc at googlegroups dot com
Next Conference:
ICSME 2022 will be held in Cyprus, September 26 - 30, 2022
Future Conferences:
ICSME 2023 will be decided and announced soon (probably November 2021). We welcome your proposals to host ICSME 2024. If you want to host ICSME in 2024, please contact the chair of the Steering Committee.
Past Conferences:
ICSME 2021 (Committee) Luxembourg City, Luxembourg (finally on-line due to COVID-19), September 27-October 1, 2021
ICSME 2020 (Committee) Adelaide, Australia (finally on-line due to COVID-19), September 27-October 3, 2020
ICSME 2019 (Committee) Cleveland, Ohio, USA, September 30-October 4, 2019
ICSME 2018 (Committee) Madrid, Spain, September 23-29, 2018
ICSME 2017 (Committee) Shanghai, China, September 17-23, 2017
ICSME 2016 (Committee) Raleigh, North Carolina, USA, October 2-10, 2016
ICSME 2015 (Committee) Bremen, Germany, September 27 - October 3, 2015
ICSME 2014 (Committee) Victoria, British Columbia, Canada, September 20 - 26, 2014
ICSM 2013 (Committee) Eindhoven, the Netherlands, September 22 - 28, 2013
ICSM 2012 (Committee), Riva del Garda, Italy, (September 23 - 30, 2012)
ICSM 2011 (Committee), Williamsburg, Virginia, USA, (September 25 - October 1, 2011)
ICSM 2010 (Committee), Timișoara, Romania, (September 12-18, 2010)
ICSM 2009 (Committee), Edmonton, Alberta, Canada, (September 20-26, 2009)
ICSM 2008 (Committee), Beijing, China, (September 28-October 4, 2008)
ICSM 2007 (Committee), Maison Internationale, Paris, France, (October 2-5, 2007)
ICSM 2006 (Committee), Philadelphia, Pennsylvania, USA, (September 24-27, 2006)
ICSM 2005 (Committee), Budapest, Hungary, (September 25-30, 2005)
ICSM 2004 (Committee), Chicago Illinois, USA, (September 11-17, 2004)
ICSM 2003 (Committee), Amsterdam, The Netherlands, (September 22-26, 2003)
ICSM 2002 (Committee), Montréal, Canada, (October 3-6, 2002)
ICSM 2001 (Committee), Florence, Italy, (November 6-10, 2001)
ICSM 2000 (Committee), San Jose, CA, USA, (October 11-14, 2000)
ICSM 1999 (Committee), Oxford, England, UK, (August 30 - September 3, 1999)
ICSM 1998 (Committee), Bethesda, Maryland, (November 16-20, 1998)
ICSM 1997 (Committee), Bari, Italy, (October 1-3, 1997)
ICSM 1996 (Committee), Monterey, CA, USA, (November 4-8, 1996)
ICSM 1995, Opio (Nice), France, (October 17-20, 1995)
ICSM 1994, Victoria, BC, Canada, (September, 1994)
ICSM 1993, Montréal, Quebec, Canada, (September, 1993)

Other Resources:

Double-Blind Reviewing FAQ
Bibliography and online proceedings of ICSM
General logo and 2008 logo
ICSME charter (version October 1st, 2015)
Steering Committee Guidelines for the program committee selection
Guidelines for Session Chairing (by Mark Harman)
Guidelines for Session Chairing (Dave Binkley)

Sponsored by: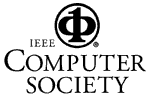 ---